ALEF's vision is to make it possible for youth and adults in the world's poorest regions to change their own lives by aquiring literacy and numeracy.
Building capacity in local organisations already working among the people
In most developing countries, there are literally thousands of small and bigger development organisations and NGOs. ALEF's strategy is to strengthen local organisations already working on location; organisations with sound visions, high integrity and good local knowledge, who need to increase their competence in adult education and literacy.
Our role is to function as advisors and mentors; to accompany the local organisation in the program, from the planning phase through to an established ogoing program. We train key personnel to become trainers of trainers; we participate with them in course and curriculum planning, producion of teaching materials and course manuals. We monitor the work until the local partner organisation can continue the work without further input form ALEF. Usually, we work alongside our partner organisation for five to seven years. At the end of this period, there are course plans, manuals and participants' booklets for three successive levels, and a well trained project team. All materials have been used for several years and revised, and there are many trained group leaders.
Focusing on one professional area: Non formal education for illiterate youth and adults
Many development organisations have adult literacy or adult non formal education as one component in their overall work. But there few organisations specialized in providing expert assistance to local organisations in adult literacy and numeracy. According to reports from Unesco, less than 2 per cent of all development funding is spent on education, and of that money, less than one tenth is spent on adult literacy. But few development interventions yield faster and more tangible and sustainable results - and few are as cost effective.
Literate parents send their children to school to a greater extent than illiterate parents. When parents are able to improve their economy, experience shows that the added income of newly literate parents almost always first of all goes to paying for the chilrden's schooling. Parents who can read and write are also able to monitor the children's school work and help them with homework.
One of ALEF's objectives is that the learner should be able to go home from each group meeting and apply something learnt. It may be something as simple as washing hands before eating, or it can be a question of claiming one's rights before duty bearers, or how to grow one's crops in a more cost effective way, or how to start a savings group. After completing three levels of 6-8 months each, particpants can read and write and use numeracy in daily life situations, write and edit their own texts, use a second language and run a civil socitey organisation. The cost is usually less than USD 75 per participant and course level.
Using a method which is based on the needs of the learners, and which can be adapted to each local situation
Good adult education must build on the experiences, knowledge, needs, hopes and life situations of the learners. and aim at the development of the whole person. For this, ALEF has developed a unique method, the Empowerment Group method. Every group session starts from a short text in the mother toungue describing a common life situation. Participants discuss the text based on three questions: 1) What are our experiences of this? 2) Why does this happen, what are the root causes? and 3) What should we do about it?. They also create their own texts about the topic discussed. Literacy learning is based on the statements and the participants' own texts, so that all learning takes place while interacting around real text describing the reality and life challenges of the learners.
WHO ARE WE?
ALEF's founder, Hélène Boëthius, has worked with adult literacy and development for almost 30 years, first in Togo with SIL, and from the year 2000 in Sweden for among others Läkarmissionen and PMU InterLife, and also through her own consultant firm. The work has involved visiting many projects across the world. She lives in Hässelby, outside Stockholm. Hélène is the main responsible for running the organisation and for developing materials with our partners. We have several volunteers doing office work, and an active board. We always have room for more volunteers.

You can become a member of ALEF either by paying 300 SEK to our charity account. pg 90 02 17-1 writing "member" as a message, or by becoming a monthly donor, giving 30 SEK or more per month. Members can choose to get involved in making ALEF known in different ways if they so wish.
The board:
Executive chair: Hélène Boëthius.
Vice chair: Lena Insulander
Secretary: Anna-Karin Steinholtz
Treasurer: Lars-Åke Davidsson
Member: Hans Lundberg, Bosse Hammarström
Substitutes: Inge Pierre, Kija Monteil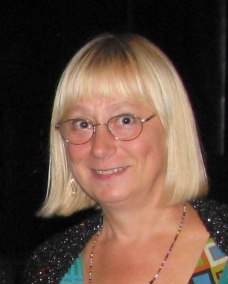 ALEF
Adult Learning and Empowerment Facilitators
Phone: +46 (0)72 341 56 15
E-mail: info@alef.org
Executive chair: Hélène Boëthius
E-mail executive chair: helene@alef.org

Postal address :
Sorterargatan 12
S-162 50 Vällingby, Sweden

Office:
Sorterargatan 12
Vällingby
T: Johannelund

Plusgiro: 90 02 17 - 1
Bankgiro: 900-2171
Org.nr: 802452-4681
Swish: 123 900 2171